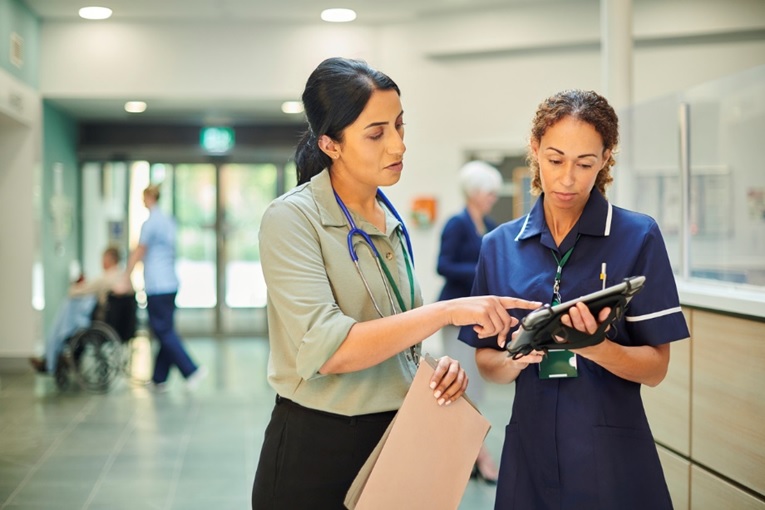 How nurse leaders advocate for healthier workplaces and effective care delivery
The healthcare industry has always been the backbone of a functioning society, ensuring the well-being and health of its citizens. Within this industry, nurses play a pivotal role. They are not just caregivers but also educators, mentors, and advocates. However, as the demands of the healthcare industry continue to evolve, it's essential for nurse leaders to step up to promote healthier workplaces and ensure effective care delivery. This article delves into the ways nurse leaders can achieve this.
The role of nurse leaders in advocating for healthier workplaces
Behind every successful healthcare team, there's a committed nurse leader paving the way for better patient outcomes and workplace satisfaction.
Here are some of the ways in which they achieve this:
Creating a positive work environment
A healthy workplace encompasses more than just ensuring physical well-being; it equally prioritizes the emotional and psychological welfare of its staff. Nurse leaders play a pivotal role in shaping this holistic environment. Through the encouragement of open communication, the staunch discouragement of workplace bullying, and persistent advocacy for proper staffing levels, they create a harmonious atmosphere that not only uplifts team morale but also enhances the quality of patient care.
Implementing evidence-based practice (EBP)
Evidence-based practice (EBP) represents a convergence of hands-on clinical experience with the latest research findings, ensuring that the ever-evolving realm of healthcare maintains its forward momentum. Nurse leaders stand at the forefront of this movement. By proactively championing and embedding EBP principles into daily nursing routines, they are taking a definitive stand, signaling their commitment to excellence. This rigorous integration ensures that nursing practices are not just standardized but continually refined, remaining at the cutting edge of medical knowledge. The outcome is a tangible improvement in patient health results, coupled with a notable reduction in clinical errors, setting new benchmarks in healthcare delivery.
Empowering the team: leading by example
Nurse leaders have a profound influence on their teams. They can either be a source of inspiration or contribute to burnout.
Here's how they do it the right way:
Offering continuous education opportunities
In the dynamic world of healthcare, the pursuit of continuous learning stands as an indispensable pillar. Nurse leaders, recognizing the urgency and significance of this constant evolution, become the torchbearers of education within their sector. They champion the cause by not only advocating for regular in-house training sessions but also by inspiring their teams to delve deeper into academic pursuits and advanced studies. This proactive approach ensures that nursing teams remain at the forefront and are armed with the most recent knowledge and innovations. This allows them to be primed to deliver unparalleled care and address the multifaceted challenges the healthcare sector continually presents.
Recognizing and rewarding excellence
Recognition serves as a potent catalyst for motivation and morale enhancement in the healthcare sector. Nurse leaders, acutely aware of this impact, take deliberate steps to shine a spotlight on the dedication and diligence of their team members. By consistently acknowledging their efforts, and by celebrating instances of exceptional patient care, they foster a culture of appreciation. This not only boosts individual spirit but also reinforces a collective sense of purpose. This approach ensures that nursing teams remain motivated, driving them to constantly strive for excellence in their pursuit of delivering top-tier patient care.
Advocating for patients
Nurse leaders don't just support their team, they are also advocates for their patients.
Here are some of the ways they do this:
Prioritizing patient-centered care
At the core of modern healthcare lies the philosophy of patient-centered care, an approach that underscores the paramount importance of individual patient preferences, needs, and values. Nurse leaders, as stewards of this principle, play a crucial role in embedding its ethos into the daily operations of their teams. By championing the concept of shared decision-making, they cultivate an environment where collaboration between healthcare providers and patients becomes the norm. This collaborative spirit ensures that every decision is rooted in the patient's best interests, fostering a healthcare landscape where care is tailored, responsive, and deeply respectful of each patient's unique journey.
Ensuring quality and safety
The intricate fabric of healthcare quality assurance and patient safety is greatly strengthened by the dedicated endeavors of nurse leaders. Embodying the very essence of vigilant oversight, these leaders meticulously establish rigorous standards that set the bar for excellence. Beyond just formulating these benchmarks, they engage in consistent monitoring of care delivery, ensuring that medical practices adhere to these elevated standards. Furthermore, by valuing and actively soliciting feedback from both peers and patients, they gain invaluable insights. This iterative process of feedback and refinement positions them to fine-tune care protocols and methodologies continuously, guaranteeing the best possible outcomes for every patient under their care.
Cultivating a culture of continuous improvement in healthcare
In the ever-evolving world of healthcare, nurse leaders are not only responsible for present-day operations but also for envisioning and shaping the future. Cultivating a culture of continuous improvement can be the key to sustainable success. Nurse leaders can do this by:
Embracing technological innovations
The rapid technological transformation is reshaping healthcare, introducing a myriad of opportunities and accompanying challenges. As these waves of innovation come into play, nurse leaders stand poised at this transformative juncture, tasked with navigating the convergence of healthcare's traditional approaches and cutting-edge innovations. Their responsibilities include integrating state-of-the-art tools, such as detailed electronic health records, and harnessing the outreach potential of telehealth services. This integration, crucial for the sector, paves the way for more streamlined, effective, and responsive care delivery.
Beyond just operational enhancements, this progressive adoption of technology by nurse leaders significantly amplifies the patient experience. Embracing these advancements means patients benefit from timely, precise interventions that are rooted in the latest research and technological capabilities. Such a forward-thinking approach ensures that care is not just contemporary but also tailored to the evolving needs and expectations of patients. The overarching aim is clear: to elevate healthcare standards by ensuring they remain adaptive, proactive, and are consistently at the forefront of technological progress.
Fostering a collaborative environment
The intricacies of healthcare demand a multifaceted approach, one where various experts come together to provide holistic care. Nurse leaders, recognizing the immense potential of interdisciplinary collaboration, play an instrumental role in weaving together the strengths of each healthcare discipline. By fervently advocating for cross-functional teamwork, they establish a robust platform where nurses, doctors, and other healthcare specialists converge, blending their unique expertise. This synergistic collaboration crafts a cohesive care tapestry, wherein each professional's contribution complements the others. Such an integrated approach promises not only thoroughness but also depth in patient care, ensuring that every facet of a patient's well-being is addressed.
Encouraging research and development
In the realm of healthcare, merely adhering to established best practices is not enough to maintain the momentum of progress. Nurse leaders, with their visionary approach, have the capacity to be the catalysts for genuine innovation. By cultivating an organizational culture that emphasizes the significance of research and development, they infuse a spirit of curiosity and exploration. This ethos nudges teams to delve deeper, to question, and to innovate. Additionally, by forging collaborative ties with academic institutions, nurse leaders bridge the gap between theoretical knowledge and practical application, fostering an environment ripe for groundbreaking advancements. Such proactive endeavors pave the way for transformative leaps in patient care, setting new standards of excellence.
Adapting to changing patient demographics and needs
The ebb and flow of patient demographics and the complexities of their healthcare needs underscore a dynamic healthcare environment. At the heart of this fluidity, nurse leaders emerge as pivotal anchors, tasked with ensuring that care remains responsive and adaptive. Whether it's navigating the unique demands of an increasingly aging population or pivoting to address emergent health challenges, their role necessitates agility and foresight. By continuously recalibrating care strategies, staying abreast of current trends, and anticipating future shifts, nurse leaders position their teams to deliver care that is not just competent but is also deeply attuned to the evolving tapestry of patient needs, ensuring relevance and excellence in every intervention.
Becoming a nurse leader: the path forward
For those inspired by the impact nurse leaders make, there are avenues to pursue this rewarding career path. Here's how to do it:
Acquiring the necessary education
Embarking on a journey to leadership within the nursing realm typically begins with one becoming a registered nurse (RN). This foundational role lays the groundwork, giving nurses essential clinical experience. However, for those with an aspiration to ascend the leadership ladder, furthering their education becomes imperative. The digital revolution in education, marked by the proliferation of online programs, has significantly streamlined this process.
Numerous esteemed universities now offer comprehensive online MSN leadership programs. These flexible courses, such as those offered at the University of Indianapolis, are designed with the modern nurse in mind, and empower them to seamlessly balance their professional responsibilities while pursuing academic excellence. They also prepare aspiring nurses to take on the challenges of management positions with the expertise to be a respected and effective leader. They help students understand the principles of negotiation and decision-making so that they can collaborate among departments to optimize healthcare environments for both patients and staff.
Gaining relevant experience
The essence of leadership in the nursing domain is a harmonious blend of acquired knowledge and hands-on experience. While educational pursuits provide the theoretical foundation, the real-world application of these principles is where true leadership mettle is tested. As such, nurses, in their quest to evolve into formidable leaders, should proactively seek and embrace opportunities that thrust them into leadership positions, irrespective of their formality. Taking on such roles, be it in formal managerial capacities or informal team-leading scenarios, offers invaluable lessons. This hands-on approach allows them to hone their management skills, navigate challenges, and truly understand the nuances of effective leadership within the healthcare ecosystem.
Networking and mentorship
Cultivating relationships with established nurse leaders stands as a cornerstone for those aspiring to make their mark in nursing leadership. These seasoned professionals, having navigated the myriad challenges and triumphs of the role, possess a wealth of knowledge and insights. By connecting with them, emerging nurse professionals can tap into a reservoir of guidance, drawing lessons from the experiences shared. Beyond just mentorship, these relationships often open doors to a plethora of opportunities, from networking events to potential career advancements. Engaging with and learning from current nurse leaders thus becomes an indispensable strategy for those aiming to fast-track their ascent in the nursing leadership hierarchy.
Wrap up
Nurse leaders are the unsung heroes of the healthcare industry. They advocate for healthier workplaces, empower their teams, and ensure patients receive the best care possible. As the demand for quality healthcare continues to rise, the need for dedicated and skilled nurse leaders will also grow. Whether you're an aspiring nurse leader or a seasoned professional, remember that your efforts have a lasting impact on the healthcare industry and society at large.