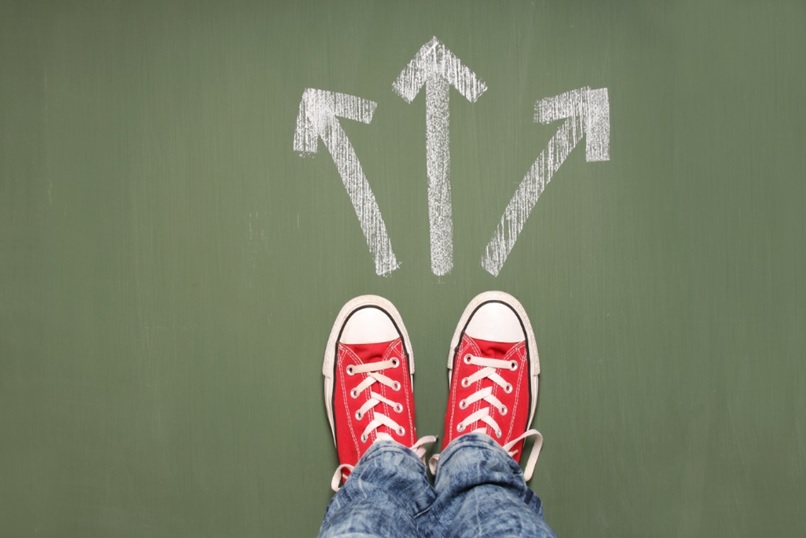 Paths to becoming a counselor
Anyone considering becoming a counselor has come to the right place. Counseling is a rewarding profession that offers individuals the opportunity to help people improve their mental and emotional wellbeing.
Whether one wants to work with individuals, couples or groups, there are various paths to becoming a counselor. Understanding the education, licensure and certification requirements necessary for their chosen counseling specialty is essential.
Why become a counselor?
The opportunity to help others is one of the biggest perks of becoming a counselor. The ability to impact someone's life positively by listening and offering support is immeasurable.
By using a combination of empathy, understanding and knowledge, counselors can provide their clients with tools and strategies to cope with various life challenges, including relationship problems, career issues and mental health concerns. Moreover, a counselor witnesses clients' transformation firsthand as they navigate their journey.
A career in counseling can offer diversity in terms of the type of clients and issues they will face. This variety ensures that every day is different, and counselors have the opportunity to continuously learn and grow as professionals. Lastly, becoming a counselor can also offer personal growth.
Counselors must maintain self-care to ensure they are mentally and emotionally well-equipped to help others. Through this process, counselors develop self-awareness, build resilience and learn skills they can apply to their lives.
Education and training requirements
Before embarking on becoming a counselor, it is vital to understand the education and training requirements.
Candidates must complete several supervised clinical hours and pass a licensure exam. It is recommended that students who are pursuing a career in counseling obtain a bachelor's degree in psychology, social work or a related field. Most states also require counselors to hold a graduate degree in counseling or an associated subject.
Once a student has completed their undergraduate degree, they can pursue a graduate degree in counseling. Different degrees are available, including a master's degree, doctoral degree and certificate programs. Each of these programs have specific requirements and coursework.
Taking up a mental health counseling degree online from a known institution such as American International College might be a good start. Enrolling in their program helps one gain experience addressing mental health issues, human dynamics and social justice for various individual or group cases, institutions or workplaces.
These programs prepare students for leadership positions in counseling and often require the completion of a dissertation. Becoming a counselor involves dedication and commitment to obtaining the necessary education and training.
Professional licenses and certifications
After completing the required education and training, obtaining professional licenses and certifications is the next step to becoming a counselor. Each state has different licensing requirements, so it is essential to research the specific guidelines in the relevant area.
Licensing typically involves completing several supervised hours of counseling and passing an examination. Counselors can become licensed in a specific area of expertise, such as marriage and family therapy, substance abuse counseling or mental health counseling.
Certifications, on the other hand, are not required but can demonstrate a counselor's expertise in a specific area. A professional license or certificate can increase job opportunities, demonstrate competence to clients and employers and provide credibility in the counseling profession.
Specializations in counseling
When most people think of counseling, they likely picture a therapist who offers general support and advice for various personal or mental health issues.
While that is undoubtedly a common role for many professionals in this field, several different specializations within counseling focus on specific areas or types of clients. Here are a few:
Marriage and family counseling
This focuses on helping couples and families navigate challenges related to relationship dynamics, including communication, trust and intimacy.
Substance abuse and addiction can be challenging to overcome on one's own. This specialization is designed to help individuals work through the root causes of their addiction, develop coping strategies for avoiding relapse, and manage the social and environmental triggers that can contribute to substance abuse.
Individuals who have experienced significant trauma, whether from a single traumatic event like a natural disaster or ongoing experiences of abuse or neglect, can benefit from trauma-focused counseling.
School counselors work primarily with students, providing guidance and support as they navigate academic and social challenges, develop study and organizational skills, and prepare for college or vocational programs.
Geriatric counselors help seniors cope with age-related changes such as physical or cognitive decline. They also help manage chronic health conditions, navigate retirement and maintain social connections.
Job outlook and salary expectations
Counselors can positively impact the lives of those who most need it. According to the US Bureau of Labor Statistics (BLS), the job outlook for counselors is strong, with employment expected to grow 10% faster than the average from 2021 to 2031.
However, salaries can vary depending on the counselor's specialization and location. Counselors in schools or other educational settings may have slightly lower wages than those in private practice or other healthcare facilities. Still, it is worth considering that school counselors typically have a more consistent schedule and may receive more benefits, such as summers off.
Counselors specializing in certain areas, such as marriage and family therapy or addiction counseling, may also have higher salaries than generalist counselors. In addition to salaries, counselors may also receive benefits such as health insurance, retirement plans and paid time off. Some counseling positions may also offer opportunities for bonuses and incentive pay.
Final thoughts
Becoming a counselor is a fulfilling career choice. It requires a dedication to helping others, a willingness to continually learn and improve, and the ability to connect with people from all walks of life.
Regardless of which pathway a counselor chooses, the education and training they receive will prepare them to work in a field that significantly impacts people's lives. Ultimately, becoming a counselor is a meaningful way to make a positive difference in the world.
It can be challenging at times, but the rewards are significant. Pursuing a career in counseling could be the perfect fit for those who are passionate about helping others and have a strong desire to make a difference.