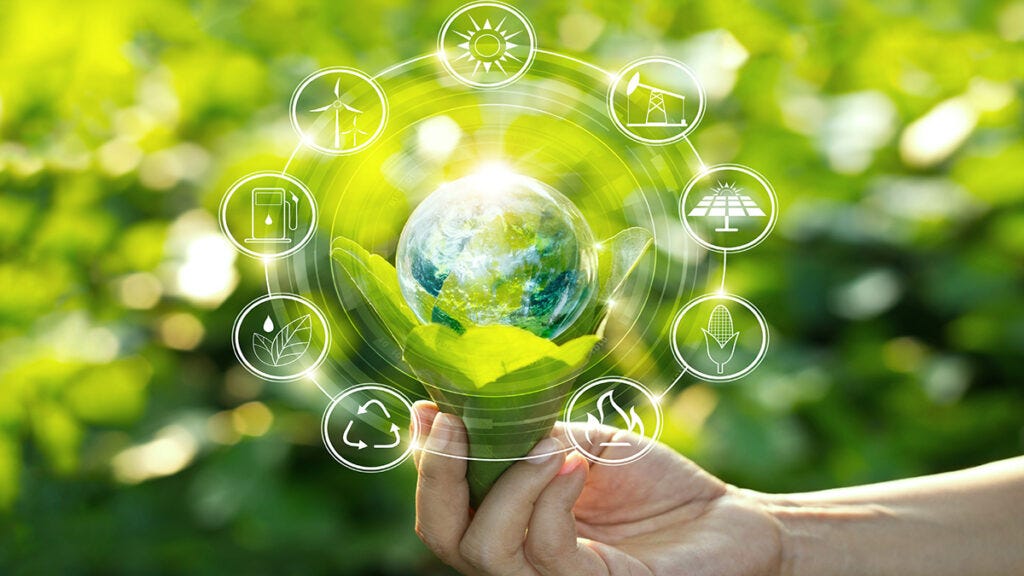 Scaling Up: Know Career Progression And Advancement In The Climate Tech Sector
In an era defined by pressing environmental challenges, climate tech companies have emerged
as beacons of hope, innovating solutions to combat the impending climate crisis. As these companies gain momentum, they not only contribute to environmental sustainability but also offer unparalleled opportunities for individuals seeking meaningful and impactful careers.
This article delves into the world of climate tech companies, exploring career progression and advancement within this dynamic sector.
Introduction to Climate Tech Companies: Pioneers of Change
Climate companies are at the forefront of addressing climate change through technological innovation. They focus on developing, implementing, and scaling advanced technologies that tackle various facets of environmental issues, such as renewable energy, carbon capture, sustainable agriculture, and efficient transportation. These companies aim to bridge the gap between economic growth and ecological preservation, fostering a sustainable future for generations to come.
Navigating Career Paths in Climate Tech Companies
Joining the workforce of a climate tech company offers more than just a job; it's an opportunity to be part of a global movement striving for positive change. Career paths within these companies are as diverse as the challenges they tackle. Whether you're an engineer, scientist, data analyst, marketer, policy expert, or business strategist, there's a place for you in the climate tech sector.
Starting Strong: Entry-Level Positions
For recent graduates or individuals new to the climate tech industry, entry-level positions provide a solid foundation. These roles often involve working alongside experienced professionals on projects that drive innovation and sustainability. It's an excellent chance to learn the ropes, develop a deep understanding of the company's mission, and build a network within the industry.
Climbing the Ladder: Mid-Level Roles
As you gain experience and expertise, mid-level positions open doors to more responsibilities and leadership opportunities. Whether you're managing teams, overseeing projects, or contributing directly to technological advancements, your role becomes pivotal in driving the company's growth. This is where your passion for climate tech aligns with your professional journey.
Reaching New Heights: Senior Leadership and Specialization
Reaching senior leadership positions in climate tech companies demands a combination of experience, visionary thinking, and a profound commitment to the cause. Senior leaders steer the company's strategic direction, foster innovation, and nurture partnerships that can amplify impact. Moreover, specialization within roles becomes prominent, creating demand for experts in fields like sustainable finance, regulatory affairs, and impact assessment.
Accelerating Advancement: Skills and Strategies
1.Advancing in the climate tech sector requires a strategic approach. Here are some key skills and strategies to keep in mind:
2.Technical Proficiency: Stay updated on the latest technological trends and breakthroughs in the climate tech space. Continuous learning and adapting to new tools will keep you relevant and valuable to your company.
3.Cross-Disciplinary Collaboration: Climate tech solutions are holistic by nature, often involving collaboration between various disciplines. Develop skills that allow you to communicate and collaborate effectively with experts from diverse backgrounds.
4.Entrepreneurial Mindset: Embrace innovation and take calculated risks. An entrepreneurial mindset can lead to groundbreaking ideas and solutions that push the boundaries of what's possible.
5.Networking: Building relationships within the climate tech community is essential. Attend industry events, conferences, and seminars to connect with like-minded professionals, potential mentors, and partners.
6.Sustainability Advocacy: Beyond technical skills, employers value individuals who are passionate advocates for sustainability. Demonstrating a genuine commitment to the cause can set you apart and lead to leadership opportunities.
Seizing Opportunities in the Climate Tech Sector
The trajectory of the climate tech sector is on a steep upward curve, making it a prime arena for career progression and advancement. As the world prioritizes sustainable practices and eco-friendly solutions, the demand for skilled professionals in this field continues to rise. Climate tech companies offer an array of opportunities for growth, impact, and personal fulfillment.
In conclusion, the journey within climate tech companies is both exciting and purpose-driven. From entry-level positions to senior leadership roles, each step is an opportunity to contribute to a more sustainable world. By developing a unique skill set, fostering collaboration, and staying dedicated to the cause, you can position yourself for a rewarding career that not only advances your professional journey but also contributes significantly to the global fight against climate change. Embrace the challenges, seize the opportunities, and be a part of the transformation that climate tech companies are pioneering.