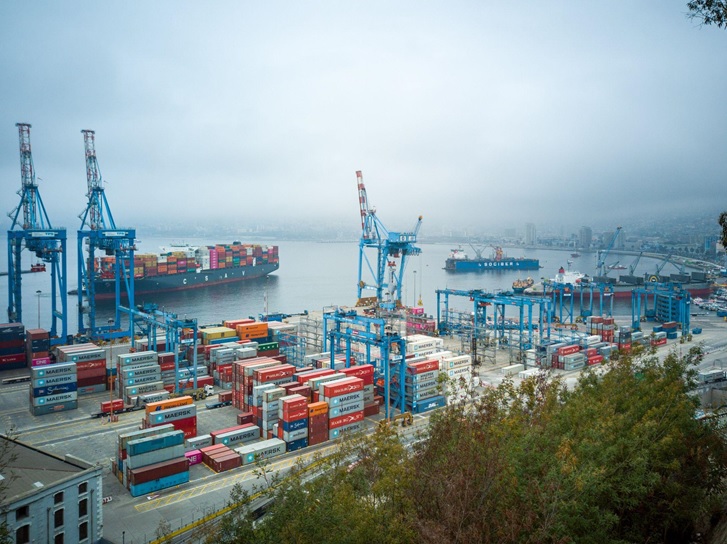 Supply Chain Management Roles That You Could Qualify for With a University of Phoenix Business Degree
A successful supply chain sees manufacturers, wholesalers, distributors, purchasing agents, operations managers and demand analysts working together to streamline business logistics as products transition through the journey from manufacturer to customer.
Given the continuous advent of new technologies and processes, supply chains are always evolving. As a result, many companies hire professionals to manage their supply chain and ensure parties within the chain coordinate with each other. This growing need has led to a bigger demand for business professionals who specialize in supply chain management.
Here, we'll explore supply chain management jobs.
Purchasing Agent
Purchasing agents negotiate, purchase, manage and sometimes package a business' goods and services. These agents may also oversee the overall process of buying and warehousing items and verify that orders have arrived safely, accurately, and stored correctly. Although the responsibilities of a purchasing agent can vary depending on the industry, most agents negotiate contracts with vendors, ensure compliance with laws and regulations, keep records of purchases, recommend pricing strategies and oversee inventory management.
To pursue a career as a purchasing agent, you'll likely need a bachelor's degree in a business-related subject and experience in procurement or the field you'd like to work in. According to the U.S. Bureau of Labor Statistics (BLS), the average salary for purchasing agents and buyers in 2021 was $63,470 (disclaimer: the salary ranges are not specific to students or graduates of University of Phoenix. Actual outcomes vary based on multiple factors, including prior work experience, geographic location, and other factors specific to the individual. University of Phoenix does not guarantee employment, salary level, or career advancement. BLS data is geographically based. Information for a specific state/city can be researched on the BLS website). Experience, location and industry can affect this rate.
Supply Chain Manager
Supply chain managers supervise, coordinate and implement the logistics of a business supply chain. These managers work with lots of individuals in the business to align their priorities and goals. They must be familiar with the business' processes and the ways that it intersects with other organizations. They must also be able to adapt quickly as they respond to changes, challenges and volatility in the supply chain.
To pursue a career as a supply chain manager, you'll most likely need a bachelor's degree in business, supply chain management, or another related field. Industry certification can strengthen your skill set, too. However, an associate degree or industry experience may be all you need for some roles. According to BLS, the average salary for logisticians (including supply chain managers) in 2021 was $77,030.
Operations Manager
Operations managers organize and maintain internal processes to help the business run efficiently. Although manager responsibilities depend on their field, they must have a thorough understanding of how departments function and interact. These managers work in several industries, and their decisions can affect the wider company.
To pursue a career as an operations manager, you may need a bachelor's degree in business or business management. Ideally, you'll study finance, accounting, marketing and organizational behavior in your degree program. You may also learn about managerial procedures such as those focusing on leadership skills and organizational theory. According to the BLS, the average salary for general and operations managers in 2021 was $97,970.
Demand Analyst
Demand analysts collect and examine data to predict customer demand for products and services in an array of industries,from retail and manufacturing to healthcare and technology. With this data, analysts can help businesses decide on quantities of products to create or order, the ideal spend for these products and where to sell them.
To pursue a career as a demand analyst, you'll probably need a degree in business, marketing, sales, economics, or a related subject. That said, education requirements vary among employers and industries. Although the BLS doesn't provide salary information for demand analysts, it does provide this information for market research analysts, which is a similar role. According to BLS, the average salary for market research analysts in 2021 was $63,920.
Product Manager
Product managers create, develop and manage a company's products for virtually any sector that produces and sells goods and services. These managers identify customer needs and opportunities that the business can leverage to meet these needs. They also manage the implementation of a product from ideation through to testing, marketing and sales. They typically oversee teams within a business that are responsible for different elements of product development and commercialization.
To pursue a career as a product manager, you'll likely need a bachelor's degree in business or a related field. Alternatively, if you want to work in a specific industry, it can be helpful to earn a degree in that industry. For example, if you want to work as a product manager in the computing industry, an IT degree should be a good option for you. However, work experience or a certification may be enough to help you secure this kind of role.
Earn a Business Degree at University of Phoenix
If you'd like to work in supply chain management, University of Phoenix offers a range of online business degrees that can help you prepare for opportunities.
Explore University of Phoenix's business degrees
About University of Phoenix
University of Phoenix advances the educational goals of adult and nontraditional learners and helps students navigate the career options and degree programs that best suit their interests. The University's degree programs can lead to many in-demand career paths including cybersecurity, nursing and business. Plus, the University provides flexible start dates, online classes and numerous scholarship opportunities so that anyone can earn the degree they desire. And the University's Career Services for Life® commitment to active students and graduates provides the resources needed to be prepared when entering the workforce for no additional charge. These services include career guidance, education and networking opportunities, and resume and interview support. Learn more at www.phoenix.edu.