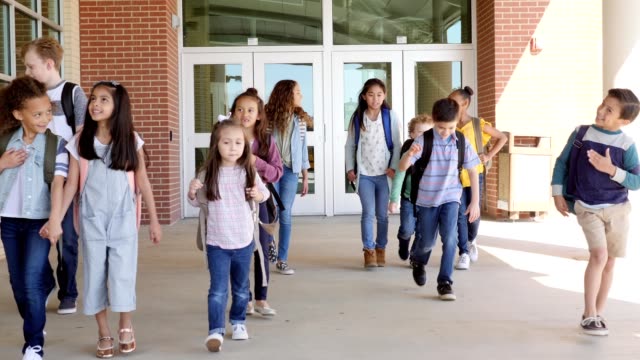 What to Do After Leaving School
Leaving school can be incredibly daunting, and you may be unsure of where to go next once you have completed your education, especially since it is unlikely that you will have had this level of choice and freedom over your own path until now. As such, here are some of the steps that you can take after leaving school that can allow you to go forward to a bright future.
1.    Go to College or University
One of the most popular options that you can choose from when deciding what to do after you have left school is to go to college or university. Going to college or university can be an excellent decision if you want to continue your learning or pursue a specific career path that you have been dreaming about for years. However, you must be accepted into the college or university of your choice before you do anything else. As such, you should consider visiting campusreel.org, as this can help you to predict your chance of getting into the college and the campus that you want to. This may then influence the universities that you apply for or the backup options that you think about.
2.    Take a Gap Year
Gap years have been popular for many years, and they are only getting more popular, with many students wanting to take the time to find themselves and figure out what they want to do without the pressure and the rush of making this decision in the middle of their final exams. As such, you should consider taking a gap year, whether or not you want to travel. Although many people take the opportunity to travel the world, live in a foreign country or immerse themselves in other cultures, you might also consider using a gap year to gain work experience and try out different jobs, as well as to work on your own projects.
3.    Go to Work
However, sometimes, the best option for you might be to go straight into work, especially if your exam results were not what you expected or if you are fed up with education. You can always decide to continue your education at a later date. As such, you should look around for a job that you think will suit you and that grabs your interest, or you might also consider looking for jobs that provide training while you work. This could include apprenticeships, which allow you to end up with a qualification by the end of your time on the job. This can then allow you to set yourself up for the future with the experience and the education that you need.
4.    Start a Business
People of any age can start their own businesses and become entrepreneurs, so there is no reason why you cannot do this as soon as you leave school. All you need is a basic understanding of business, finances, and marketing, as well as a great business idea that you can start from home or online. You might also consider finding a business mentor who can guide you as to the best steps to take toward success.