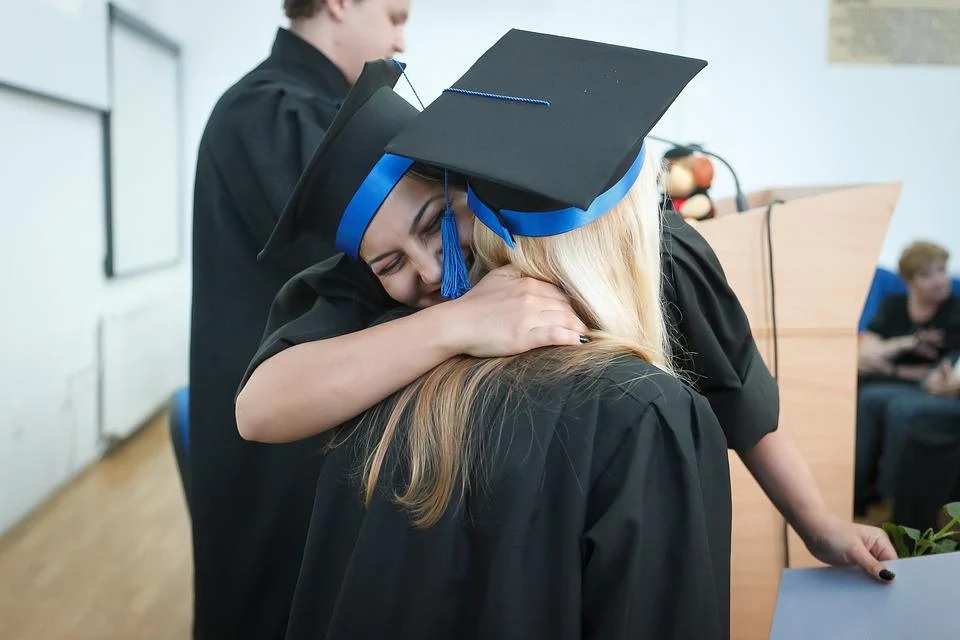 What You Can Do With an Industrial-Organizational Psychology Degree From University of Phoenix
Those who study psychology at a higher level can prepare themselves for access to a wealth of career options. And those who study psychology in the field of business can prepare themselves for strategic roles in marketing, human resources or recruitment in both private and public sector organizations. From conceptualizing high-level strategies and advising business leaders to assessing an organization's policies and practices, a degree in business psychology can help you find and thrive in a fulfilling career.
For those interested in pursuing such a career, University of Phoenix offers an industrial-organizational psychology degree that can help students gain a solid foundation of business psychology.
Understanding Industrial-Organizational Psychology
Virtually every market is saturated with competition. With a thorough understanding of psychology and human behavior, business psychology professionals can become invaluable to companies as they help these organizations strategize on how to stand out from the crowd.
There are various reasons for an organization to seek help from a business psychology professional, but the ultimate goal is typically to increase the organization's bottom line. While some companies consult specialists on an ad-hoc basis, others maintain these experts on their payrolls.
Often, business psychology professionals offer a consultation and review style in their services. They help organizations understand best practices to target their concerns, reviewing current trends in the relevant fields to offer thoughtful advice.
How Business Psychology Experts Can Support Organizations
Understanding psychology can be useful when it comes to many elements of business, and an expert may help a company optimize their operations in multiple areas, including the following.
Marketing: Those who understand psychology in marketing may help organizations understand consumer behavior to conceptualize engaging messages and optimize services.
Human resources and recruiting: A business psychology professional may enhance a company's recruitment department by helping them develop customized messages that resonate with applicants. An expert in this area may help human resources departments anticipate employee needs, mediate disputes and maintain a quality, productive talent pool.
Change management: Organizations should handle change among their team carefully and sensitively. From relocation and new acquisitions to rebranding and reorganization, poor handling of change can lead to disruptions and losses. A business psychology expert may help an organization manage changes like these with compassion to avoid obstacles and minimize stress.
Company culture: Developing and upholding a healthy company culture is essential to promoting productivity and wellness among staff. Shaping such a culture isn't always easy, but a business psychology expert may help an organization focus on the strategies that will best support and develop its culture.
The Role of a Business Psychology Professional
Business psychology professionals may handle countless concerns within an organization, or they may specialize in a certain area. Five of their most common duties include:
Advising an organization's leaders: Leadership decisions are often best made when informed by the perspectives of a variety of professionals. If a business decision will affect (or will be affected by) others' perceptions and expectations, advice from a psychological professional can be invaluable.
Assessing practices and policies: A psychological perspective can help an organization assess the effectiveness of its practices and policies. A business psychology professional may collect feedback from employees or customers to gain insights into business practices. From here, they may make suggestions to optimize procedures during design and production phases.
Supporting employees: Aside from helping individuals in a team accomplish their work tasks, a business psychology professional may help employees address their concerns. These professionals often excel when it comes to providing counseling resources or mediating disputes, both of which can be key to improving morale.
Conceptualizing strategies: A business psychology professional can help organizations manage crises, promote growth and improve their operational efficiency. They can be crucial to helping an organization restructure, measure and adjust the success of its strategies or update its procedures.
Assisting in business processes: A business psychology professional may support individuals within an organization by assessing a team's effectiveness from a psychological perspective. For example, they might help minimize fatigue on the production floor or help a hiring manager adjust their communications with prospective talent.
Overall, they'll employ a psychological lens to examine business procedures and suggest solutions to optimize outcomes.
Becoming a Business Psychology Professional
Becoming a psychologist in the classic sense requires a doctoral degree in psychology and specific licensure. But while psychologists tend to fulfill clinical or research-driven roles, business psychology places more emphasis on problem solving and organizational development.
According to the U.S. Bureau of Labor Statistics, psychology professionals usually need a master's degree in psychology and to be licensed to practice in their states. (That said, some employers prefer psychologists to have obtained a doctoral degree.) However, a master's degree, like the Master of Science in Industrial-Organizational Psychology that University of Phoenix offers, may be the minimum education level necessary for employment in a non-research or non-clinical setting.
University of Phoenix offers a variety of undergraduate and postgraduate Industrial-Organizational Psychology degree programs. These degrees are ideal for those who are interested in both the subjective and objective elements of business strategy and have a desire to solve problems and help individuals in business.
If you're interested in a degree at the intersection of business and psychology, explore University of Phoenix's Bachelor of Science in Industrial-Organizational Psychology and Master of Science in Industrial-Organizational Psychology.
About University of Phoenix
University of Phoenix is committed to helping adult and nontraditional learners work toward their educational goals and to helping students explore the career options and work through the degree programs that best suit their interests. The University's degree programs match up with several in-demand career paths including in cybersecurity, nursing and business. University of Phoenix also provides flexible start dates, online classes and numerous scholarship opportunities so that anyone can earn the degree they need.
Furthermore, University of Phoenix offers a Career Services for Life® commitment for active students and graduates. This sees the University provide the resources needed to be prepared when entering the workforce for no additional charge. These resources include career guidance, resume and interview support, and education and networking opportunities. For more information, visit www.phoenix.edu.